We are thankful for our leadership! The role of the Acts4Rwanda Board of Directors in the United States is to work with the Acts4Rwanda board in Rwanda to oversee, plan, and implement the activities of the organization. Both the United States and Rwandan boards serve as volunteers giving oversight.
"Without counsel plans fail, but with many advisers they succeed." Psalm 15:22
Co-founder and Executive Director
International Travel Consultant
Co-founder and Director of Dev.
Grant Writing Specialist 
Co-founder
Former Country Director
Co-founder and Chairman of the Board
Director of the Africa College of Theology
Co-founder and Executive Director
International Travel Consultant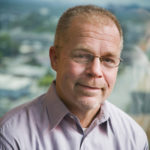 Chairman of the Board
VP, COB Managing Partner WDD
Board Member
Baptist Health Director Procurement
Rwandan Board of Directors
Co-founder and Chairman of the Board
Director of the Africa College of Theology
Board Treasurer
Horizon Group Tax Advisor
Board Secretary
Engineer and Founder of Standard Engineering Company
Board Member
Africa New Life Ministries Sponsorship Manager 
Board Member
Bridge2 Rwanda Analyst and Fellow
Give the Gift of Education and Opportunity
to a vulnerable child in rwanda